Earlier this year I was approached by an organisation I volunteer for, Cochlear Implant Club and ADvisory Association (CICADA Qld), to help with a request to help them conduct an inexpensive website freshen up for their existing website, built using a product called Zoho Sites.
Their main concerns were the dated, lacklustre appearance of the site, cluttered content, and confusing navigation.
I admit I have never heard of Zoho, as all my previous work had been done using open source Content Management Systems (CMS) like Joomla or WordPress, or proprietary offerings from IBM.
Zoho Office Suite is a web-based online office suite containing word processing, spreadsheets, presentations, databases, note-taking, wikis, web conferencing, customer relationship management (CRM),  project management, invoicing, and other applications developed by ZOHO Corporation, an India-based company. Zoho applications are distributed as software as a service (SaaS).
Zoho Sites is an online, drag and drop website builder. It provides free hosting, unlimited storage, bandwidth and web pages. Features also include an array of website templates and mobile websites.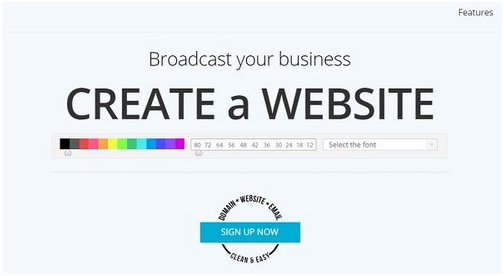 Initially, the builder followed the freemium model; there used to be two plans: a free and Premium. But in September 2014, the company decided to make the builder completely free.
The redesign process followed the normal development processes, with mock ups in wireframe etc. Once the design was approved it was off to development in Zoho Sites. My thoughts about the product and development process are:
Pros
Designs: Zoho sites offer a visual editor for beginners who cannot make use of the HTML/CSS editor, while there is also built in HTML/CSS editor for the advanced user. The design also makes it possible for you to swap template anytime you want without losing your content.
Pricing: Zoho sites is FREE! The available feature list is constantly growing.  I like the fact that Zoho sites allow you to attach your own domain to your sites.
Customer support: Zoho sites offer email support. This works well but is USA time centric, so there can be a lag in response time if you are outside the US, but importantly all my queries have been answered in a timely manner.
Easy to use: Zoho site builder is easy to navigate. It is a typical drag and drop website builder. Zoho site builder is clean and pleasant to use. Above all it is well organized and easy to use even if you are a beginner.
 
Third-party app integrations:  Zoho sitesinclude support for Google Analytics, Google AdWords, Google Maps, YouTube, Google+, Facebook, Twitter, Flickr and Picasa. These elements can be dragged-and-dropped into place on the website.
Advertising:  Appreciate that you can remove the Zoho advertising from your site, unlike some other free website builders.
Cons
Backup: This is my number one area of concern. Whilst you can take backups and down load them locally, there is no way to restore from that backup. Zoho support suggests that they have redundant servers so there is no need for backup! I am a belt and braces person and want to control this process myself.
Templates: The template offerings are limited and a little dated. This could do with a total revamp. A few templates perhaps verge on being simplistic and too similar to each other in different categories.

eCommerce Solutions: Zoho site eCommerce solution is very basic.
Additional Customizations: It would have been nice to see additional customization options for better fine-tuning, but users can dive into any template's HTML/CSS if they have the skills.
Conclusion
I admire Zoho's commitment to providing their users with both a very welcoming environment and a relatively hassle-free site building experience. Although more thorough design and mobile control would have been much appreciated, site creation is an easy process and the builder's features are very intuitive.
It really feels like Zoho prefers their users to combine usage of their apps for a more comprehensive experience, and that's what I would recommend trying out. By itself, the site builder is perfect for basic needs, but you are definitely better off checking out Zoho's other services to really get the most out your project, which can be used in conjunction with your Zoho Sites account.
I was pleasantly surprised with the ease of use of the Zoho site and the end product that was achieved. It is a product that should be seriously considered by those on a limited budget who want a simple website.